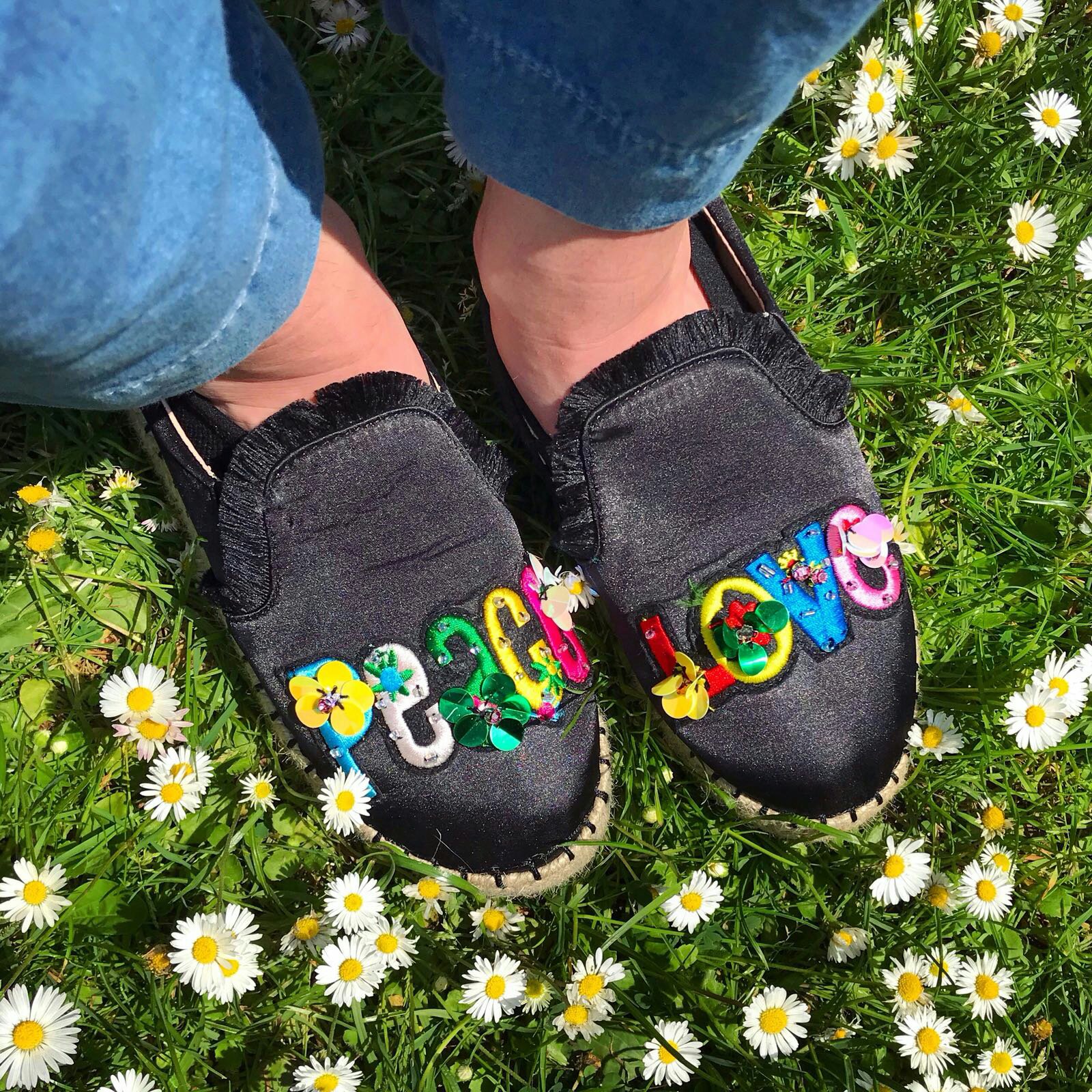 ?✨?Happy Magic Monday my Fabulous Ones?✨?
Yep I am coming at you with more daisy goodness this Monday
(When I previously told you that they were my favourite flower I wasn't lying!! I think I may have under prepared you for this daisy craziness!?) To me they truly represent strength and resilience and are a reminder that we CAN blossom, which is always a great 'pick-me-up.' AND what is even better is literally walking in the daises (around not on them kiddos?) with peace and love- my new fav ever, ever shoes!! This is also a
great remembrance to live, breathe and share peace and love, something that will always ALWAYS be fashionable!!!